Engine of Inequality, by Karen Petrou The first book to reveal how the Federal Reserve holds the key to making us more economically equal, written by an author with unparalleled expertise in the real world of financial policy.
Following the 2008 financial crisis, the Federal Reserve's monetary policy placed much greater focus on stabilizing the market than on helping struggling Americans. As a result, the richest Americans got a lot richer while the middle class shrank and economic and wealth inequality skyrocketed. In Engine of Inequality, Karen Petrou offers pragmatic solutions for creating more inclusive monetary policy and equality-enhancing financial regulation as quickly and painlessly as possible.
"Petrou's book uncovers a hidden engine of our skyrocketing inequality: financial-policy. In an accessible and engaging prose, Petrou takes us through the inner workings of monetary policy at the Fed and financial regulations, how they've made inequality worse and how they could instead be retooled to take us to a more equitable future. A novel look at the problem of inequality and bold ideas to help resolve it. A must read."—Emmanuel Saez, Professor of Economics at the University of California Berkeley and author of The Triumph of Injustice
Industry Expert
Federal Financial Analytics (FedFin) is a Washington-based financial services-consulting firm that has for decades attracted a high-powered clientele in Washington, on Wall Street, and among global central bankers. Since 1985 FedFin has provided a unique blend of analysis and strategic advice on public policy, regulatory, and legislative issues for industry and governmental clients doing business in the U.S. and abroad.
A proprietary think-tank for its clients, FedFin reviews critical federal and global policy developments in banking, insurance, asset management, and mortgage finance, analyzes them in great depth, and then advises clients on whether what they want can be made to work for them, within the policy environment and for the financial system. It is FedFin's guiding principle to be an honest broker, and clients depend on the fact that the firm does not offer lobbying or any other services that could compromise its objectivity and independence.
As seen In: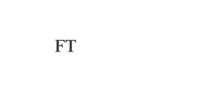 In the News
Arezou Rafikian
Keeping Tabs on the Central Bank By Heather Long '04 Karen Dolmatch Petrou '75 still remembers the exact words the Bank of America chief executive said to her in 1985. He "did not feel good about making a young woman a senior VP." Karen was 32 at the time, and [...]
Arezou Rafikian
A financial innovation that could cure diseases BioBonds would help fuel a key stage of medical research that often struggles to get funding. A podcast from MarketWatch in which Karen and Foundation Fighting Blindness CEO Ben Yerxa are interviewed on the BioBonds legislation.  They explain how the greatest problem facing [...]
Arezou Rafikian
Fireworks over OCC nominee distract from bigger policy issue By Karen Petrou Tomorrow, the Senate Banking Committee will hold Saule Omarova's confirmation hearing for comptroller of the currency. Many expect this to be a knock-down, drag-out between the progressive bank-reform agenda and the banking industry's antipathy thereto. This it surely [...]
The Vault
Under Rohit Chopra, consumer protection has taken an important, widely-overlooked turn with potent consequences for all retail financial-product providers.  Media coverage of the CFPB's bigtech order, mortgage-discrimination action, and last week's anti-overdraft campaign highlighted traditional issues such as fair lending and predatory pricing. These are indeed in the CFPB's sights, but so also is a much bigger target: the extent to which a few large companies are said to be [...]
Two recent studies add fuel to the fire we first spotted late last year: demands for ARMs that only go down.  Director Thompson's latest scorecard combines with her equitable-finance mission to make this option a top political priority even if its market feasibility remains at best uncertain. The full report is available to subscription clients. To find out how you can sign up for the service, click here.
Continuing the partisan and often-acrimonious tone of the Senate Banking hearing (see Client Report FEDERALRESERVE64), HFSC today heard from Chairman Powell and Secretary Yellen.  Much of the session was preoccupied by differing views of whom or what is to blame for inflation, with Members also squaring off on the benefit of the BBB and infrastructure bills.  Many financial-policy priorities were sidelined by these big-picture battles, with the session omitting discussion [...]