Engine of Inequality, by Karen Petrou The first book to reveal how the Federal Reserve holds the key to making us more economically equal, written by an author with unparalleled expertise in the real world of financial policy.
Following the 2008 financial crisis, the Federal Reserve's monetary policy placed much greater focus on stabilizing the market than on helping struggling Americans. As a result, the richest Americans got a lot richer while the middle class shrank and economic and wealth inequality skyrocketed. In Engine of Inequality, Karen Petrou offers pragmatic solutions for creating more inclusive monetary policy and equality-enhancing financial regulation as quickly and painlessly as possible.
"Petrou's book uncovers a hidden engine of our skyrocketing inequality: financial-policy. In an accessible and engaging prose, Petrou takes us through the inner workings of monetary policy at the Fed and financial regulations, how they've made inequality worse and how they could instead be retooled to take us to a more equitable future. A novel look at the problem of inequality and bold ideas to help resolve it. A must read."—Emmanuel Saez, Professor of Economics at the University of California Berkeley and author of The Triumph of Injustice
Industry Expert
Federal Financial Analytics (FedFin) is a Washington-based financial services-consulting firm that has for decades attracted a high-powered clientele in Washington, on Wall Street, and among global central bankers. Since 1985 FedFin has provided a unique blend of analysis and strategic advice on public policy, regulatory, and legislative issues for industry and governmental clients doing business in the U.S. and abroad.
A proprietary think-tank for its clients, FedFin reviews critical federal and global policy developments in banking, insurance, asset management, and mortgage finance, analyzes them in great depth, and then advises clients on whether what they want can be made to work for them, within the policy environment and for the financial system. It is FedFin's guiding principle to be an honest broker, and clients depend on the fact that the firm does not offer lobbying or any other services that could compromise its objectivity and independence.
As seen In: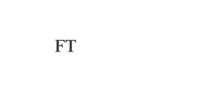 In the News
Arezou Rafikian
Bank of America to Cut Overdraft Fees to $10 From $35 By Orla McCaffrey and Will Feuer Bank of America Corp. said Tuesday it would cut overdraft fees to $10 from $35 beginning in May, following other big banks that have rolled back or ditched such charges. Overdraft fees, which [...]
Arezou Rafikian
Biden's likely Fed pick could change tone on climate risk, capital rules By Joe Adler and Jon Prior The Biden administration appears close to naming a Treasury Department veteran and leading voice on fighting climate-related financial risk to the top bank-regulatory job at the Federal Reserve Board. Sarah Bloom Raskin [...]
Arezou Rafikian
4 questions about FDIC's leadership limbo By Brendan Pedersen and Joe Adler WASHINGTON — Even against the backdrop of a power struggle that raised questions about who controlled the Federal Deposit Insurance Corp.'s agenda, the resignation of FDIC Chair Jelena McWilliams with only hours left in 2021 came as a shock [...]
The Vault
As noted in our in-depth analysis of Acting FHFA Director Thompson's confirmation hearing, it's clear that Democrats and Republicans are thinking hard about resurrecting statutory changes to the GSEs' charters.  They are, though, about as far apart as usual on the constructs they prefer, .... The full report is available to subscription clients. To find out how you can sign up for the service, click here.  
At today's confirmation hearing, Gov. Brainard took a lot of the heat on inflation Republicans only mildly mentioned during Mr. Powell's Tuesday confirmation hearing (see Client Report FEDERALRESERVE67). As we anticipated (see Client Report FEDERALRESERVE66) this reflects the fact that the GOP is united in opposition to her appointment as Fed vice chair; should she hold Sen. Manchin (D-WV) she will be confirmed; if not, perhaps not. Ranking Member Toomey [...]
As promised, FedFin begins our 2022 forecasts with this in-depth report on bank regulation. In general, we conclude that the context of decisions in 2022 and beyond will shift from a focus on tailoring efficiencies and burden relief to one emphasizing risk mitigation, fairness, equity, and -- for the very biggest banks -- a smaller systemic footprint. This report looks at the impact of pending personnel decisions as well as [...]